GitHub Enterprise
GitHub is a development platform inspired by the way you work. From open source to business, you can host and review code, manage projects, and build software alongside millions of other developers.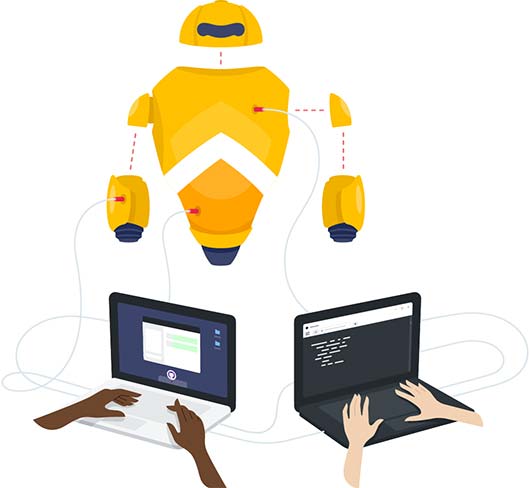 Key Features
● Seamless code review:
Code review is the surest path to better code, and it's fundamental to how GitHub works. Built-in review tools make code review an essential part of your team's process.
● Project management- Manage your ideas:
Coordinate early, stay aligned, and get more done with GitHub's project management tools.
● Integrations - The right tools for the job:
Browse and buy apps from GitHub Marketplace with your GitHub account. Find the tools you like or discover new favorites—then start using them in minutes.
● Team management - The human side of software:
Building software is as much about managing teams and communities as it is about code. Whether you're on a team of two or two thousand, we've got the support your people need.
● Social coding - All together now:
With a community of 24 million developers*, there are plenty of opportunities to connect with like-minded developers and the projects they create.
● Documentation - Documentation alongside your code:
Quality documentation is a hallmark of any healthy software project. On GitHub, you can create well-maintained docs and make sure they receive the high level of care they deserve.
● Code hosting - All your code in one place:
GitHub is one of the largest code hosts in the world with over 80 million* projects. Private, public, or open source, all repositories are equipped with tools to help you host, version, and release code.