JetBrains
JetBrains All Products Pack - Get access to all desktop products including IntelliJ IDEA Ultimate, ReSharper Ultimate and other IDEs.
Integrated Development Environments
JetBrains AppCode is an intelligent Objective-C IDE that helps iOS/OS X developers create outstanding apps with ease and pleasure.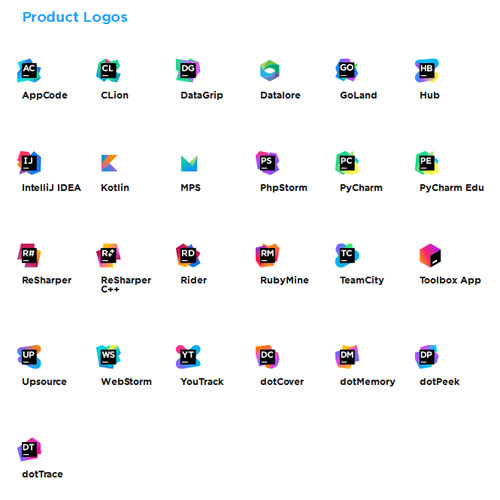 What's New in AppCode
Swift 5 support, Move Statement for Swift, correct resolve for Core Data and Intents generated sources, the ability to attach to device process, application language and region support, and faster incremental builds are here in AppCode
JetBrains CLion
A cross-platform IDE for C and C++. CLion has taken a couple of first steps towards Embedded Development. Its C++ refactorings are now more accurate, and code highlighting has moved to Clangd to make the editor more responsive. To help you follow your preferred coding style, CLion now integrates with the well-known ClangFormat tool and adds support for various C/C++ naming schemes. For compilation database projects, it's now possible to create build-system independent Targets and Run/Debug configurations.
JetBrains DataGrip
DMany databases, one tool. Meet DataGrip, our new database IDE that is tailored to suit the specific needs of professional SQL developers.
JetBrains GoLand is a new commercial IDE by JetBrains aimed at providing an ergonomic environment for Go development. The new IDE extends the IntelliJ platform with the coding assistance and tool integrations specific for the Go language.
JetBrains IntelliJ IDEA
the award-winning Java IDE is designed to improve developer productivity. Its intelligent editor, code analyzer, and powerful set of refactorings support a wide range of programming languages, frameworks and technologies, and are ready to use right out of the box.
Key IntelliJ IDEA Benefits
Allows developers focus on development and takes care of all routine tasks.
● Lets write, debug, refactor, test and learn your code without a hitch.
● Seamlessly handles mixed code base of Java, Ruby, Groovy, Python, and Scala.
● Automatically maintains the code quality.
● Tracks and fixes errors on all levels – from statements to the overall architecture.
● Produces clean, fast performing code in least time.
● Designed to work on projects of all scale – from individual to enterprise-grade.
● Supports all major languages, technologies and frameworks.
● Works with popular version control systems and TeamCity, the continuous integration server.
JetBrains PhpStorm
is a lightweight and smart PHP IDE focused on developer productivity that.